Dear caring friend,
An injured warrior's Alive Day holds great meaning — it's the day he or she suffered near-fatal wounds on the battlefield. Joe Washam and Chris Gordon are two of many brave heroes who know exactly what an Alive Day represents. I know their stories of determination and courage will inspire you to
continue your support of Wounded Warrior Project® (WWP) to help injured warriors recover and get the benefits that they need.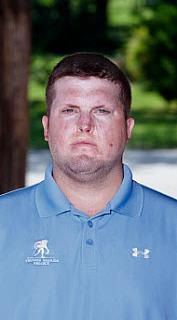 Alive Day: April 26, 2004
Army Sergeant Joe Washam was on a mission in Baghdad when an explosion ignited and his body was engulfed in flames. He suffered third-degree burns over 40 percent of his body. "I look down, and blood is pouring out of me," Joe recalls. "I had shrapnel in me, but I didn't know it earlier because my body had been burnt so bad. The blood was like a river raging from my side."
Joe had to learn to walk again and endured more than a dozen surgeries as a result of the burns. While in Brooke Army Medical Center, he was introduced to Wounded Warrior Project. Since then, Joe has continued his healing process through WWP Alumni events and WWP adaptive sports, like Soldier Ride® cycling. Adaptive skiing helped Joe discover he could do more than he imagined despite the severe disabilities to his hands. These events have also helped him connect to other injured warriors and gain knowledge about their challenges and needs.
Today, Joe uses what he learned to raise awareness for injured warriors' needs while serving as an example of the successes one can achieve after injury.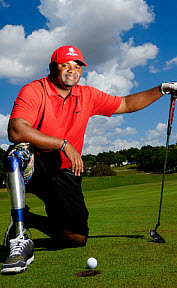 Alive Day: March 13, 2005
Army Staff Sergeant Chris Gordon was riding in a Stryker armored vehicle in Tal-Afar when an improvised explosive device went off, launching him and his clerk out of the Stryker's rear hatch. "Thank God we had the hatches open," he recalls. "If they had been closed, I wouldn't be here today." But Chris was left without his right leg, and he has a permanent titanium rod in his left leg.
With courage and support, Chris regained his strength and learned to walk again. He first learned about WWP while recovering at Walter Reed Army Medical Center. He soon became involved with WWP by participating in fishing and hunting trips, riding in Soldier Ride adaptive cycling events, and attending other sporting events.
"These outings are wonderful experiences and they provide me with a lot of positive emotions so I can keep moving in a positive direction mentally and physically."
Today, Chris is standing tall as a husband, father, and student.
Warriors like Joe and Chris — and thousands more — have experienced what they mark as their Alive Day. Their hearts are filled with gratitude for all you've done and can do. Your gift of
$50, $75, $100, or more helps injured warriors transition and lead productive lives.